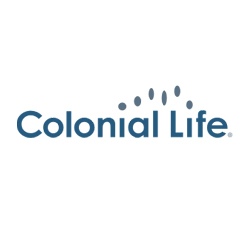 Insurance Sales Representative
Sorry, this job has expired.
Jacksonville, FL
* Meet our Hiring Managers in person.

* Visit us on Tuesday September 17th at 10:00 AM

* Click Apply now for the location address.



Do you want to help America's workers get the financial protection they need? Then become an Insurance Sales Representative with Colonial Life today.

As a Colonial Life sales representative, you'll have the potential to grow your income every year, plus the freedom to build the business you want. And we'll be there to support you every step of the way.

Colonial Life benefit representatives are independent contractors. We sell voluntary insurance products, and we do so with passion and integrity. We're fulfilling our promise of helping America's workers have the financial protection they need, during a time when so many of us are living paycheck to paycheck.

The demand for voluntary benefits has been increasing for years. It's the perfect time to join the industry and the Colonial Life family.

If you're a driven sales professional who's passionate about helping others, we want to meet you. Your role as a sales representative will involve helping employers manage the complexities of benefits using our proven business solutions, as well as working with employees to understand their benefits and where they may need additional financial protection.

As part of the Colonial Life team, you'll have a positive impact on your community, all while being your own boss and earning a competitive income.

We place a high value on our personal, 1-to-1 benefits counseling, because we know how important it is for employees to value and understand the benefits their employers provide.

Persistence and hard work will be your keys to success in this role. From your first day with us, you'll have access to tools, training and support to help you achieve your goals:

Award-winning training and ongoing support through Colonial Life College's field classes, online courses and corporate training
A proven process that will help you conduct leads research, make contact with decision makers and follow up with prospects
Collaboration with your manager, fellow representatives and other seasoned sales team members to share ideas and grow your skills

We're more than just a sales team.

If you have the devotion, passion and professionalism, we have what you need to succeed. When you join our sales team, you don't join a company, you join a family. We focus on the long-term in every facet of our business, including our sales organization. Many of our sales managers and representatives have been with us 20 years or more.

Colonial Life presents a great opportunity for those who are looking to run their own business, backed by a company that has 75 years of voluntary benefits experience.

Although some companies focus on selling products, we work tirelessly to help employers manage the ever-increasing costs and complexities of benefits, and to help provide their employees financial protection that they value and understand.

As an independent contractor with us, you'll find unrivaled compensation, award-winning training programs, innovative systems and technology, and most of all – the opportunity to take your career as far as you want to go.

In this role, you get out of it what you put in. The more you help our employers and their workers, the more you can make.

Your income will come from three major sources:

• Commissions for business you personally generate.
• Lucrative incentive bonus structure for opening new accounts.
• Renewal income from your existing block of business (after your second year).

For 75 years, Colonial Life & Accident Insurance Company has had one mission: to help America's workers preserve and protect the vitally important things they work so hard to build.

Headquartered in Columbia, South Carolina, we offer a wide range of financial protection options, helping more than 3 million people in nearly 80,000 companies. In addition to our personal benefits counseling expertise, we're a pioneer of payroll deduction and innovator of enrollment technology.

We are an Equal Opportunity Employer.

13109